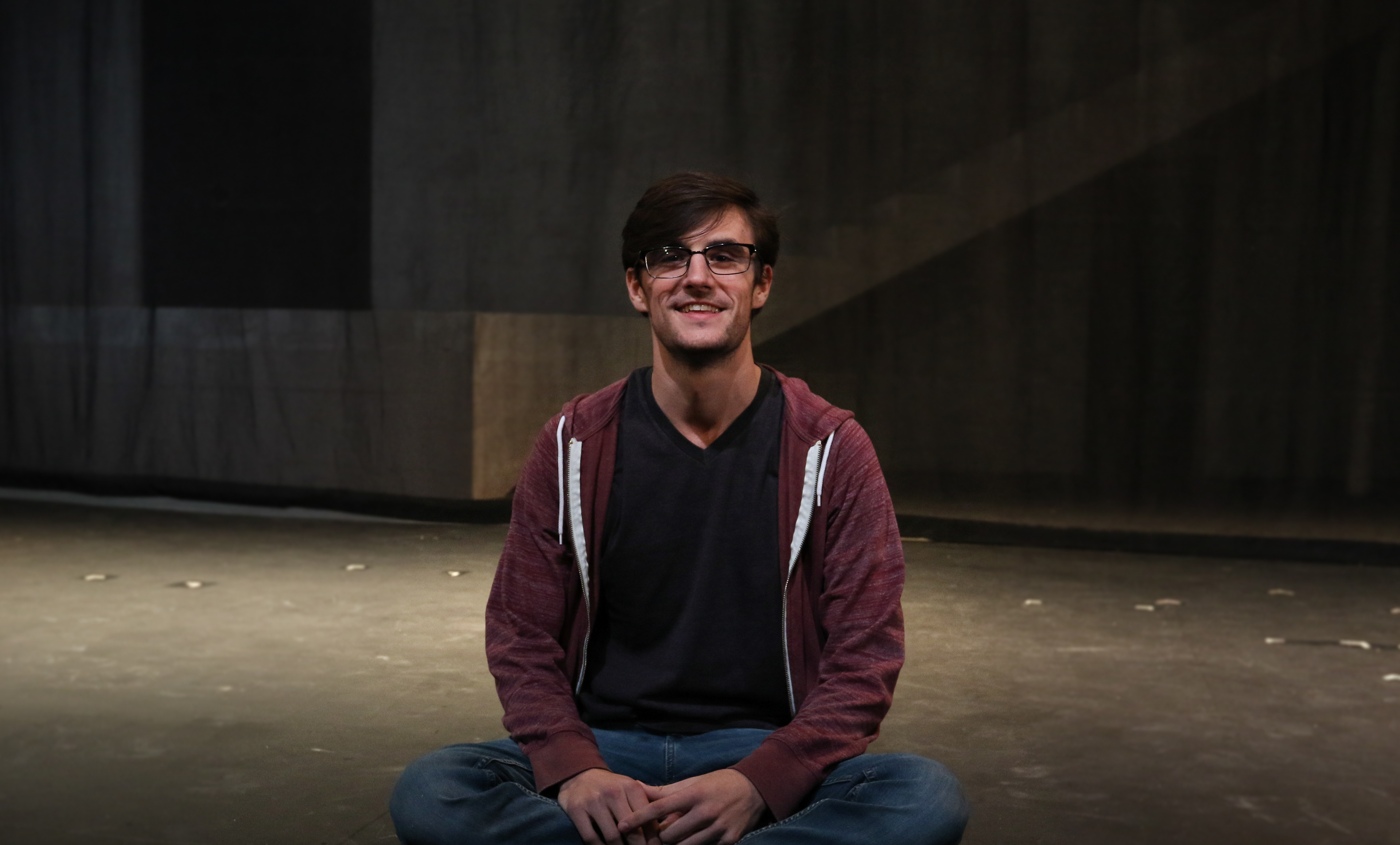 Alex

is a lighting designer and assistant for theater. 

Here

, he showcases a few shows he's lit in his short, yet expanding career between 2013 and 2020.  While recently he has spent more time assisting, he is proud of the few designs he can call his own.  Most of his designs are from high schools that were gracious enough to give him a chance to collaborate, expand, and experiment.  Alex loves to take those opportunities because it gives him the opportunity to foster the interests of the students and to give them a professional experience they might not otherwise be so lucky to have.  When he designs at high schools, he does so both to practice designing for himself, and to challenge the students to achieve the most professional, least "high school" production they can,

so that they may aspire, one day, to become professional collaborators as well

.
Alex has also designed for small professional theaters

.  When he first moved to NYC he got an opportunity to design lights for a performance in the Appel Room at

Jazz at Lincoln Center

for the World Science Festival honoring Alan Alda.  Later, he designed lights for a new work that was a compilation of Samuel Beckett short plays, called

"Beckett in Brief"

at the Commonwealth Shakespeare Co, a regional theater

 

in Boston.  That production would be the recipient of the

2018 Elliot Norton Award for Outstanding Production in a Large Theatre

.  He remains proud of all the shows he's designed in any venue and cites his love for the process and discovery to why he remains committed to designing in a field and on a scale that often seems constructed to work against the young designer.
In summer of 2018 Alex began his first summer at the

Williamstown Theatre Festival

working as an Assistant Lighting Designer under the guidance of department supervisor Brandon Bagwell.  There he began a slight shift in his career that focused more on

Assisting

well-known designers on larger shows.  The synthesis of the shift comes from the few years post-grad from

Boston University

during which Alex was designing his own work exclusively, in small scale.  Despite his commitment, Alex began to feel he wasn't being challenged enough by the work.  Working at high schools and small theaters meant practicing and educating others, but he was met with a lack of collaborative inspiration and production support.  In short, the focus of educational theatre distracted from his ability to fine tune his craft and apply his skills and personality to a larger spectrum of more

professional work

.  When he started working with more seasoned designers, such as ML Geiger, David Weiner, Barbara Samuels, Jen Schriever, and others, he was able to expose himself to new ways to learn and exercise design, communication, and collaboration.  
One thing he misses in his new line as an assistant is being a part of the design process.  He revels in the

journey

the artists take when discussing a play.  He loves forming an opinion about what a play should look like, and then letting it evolve and mature with quality discussions.  He loves getting cozy with the nuances of the script and usefulness of light.  He loves converting fluffy,

abstract

adjectives used to describe a character into a design that communicates

story

.  Alex loves to be

thorough and thoughtful

with his work.  He invests himself in the people he's with and he puts his

full heart and effort

into what's in front of him.  He believes in exacting the realness of a character and uses light to hit both obvious and subconscious themes to reveal their stories.  He would like to re-enter the world of designing on his own, but he remains committed to the designers he works with now and his relationship with them.  He can do both, should the opportunities present themselves.
Alex believes in

responsible and sustainable design practices

that do not put the designer or the Art above anything else.  Collaborative work is important, and total collaboration includes production departments as well as artistic departments and all others who have a hand in the image of a show.  This means

meeting deadlines

,

taking responsibility

for complex designs,

communicating

your needs and ideas

thoroughly

, and considering the

cost

(not only budgetarily but also environmentally and supporting local economics) is crucial to a functional process.
Alex is an

introvert

, loves to

discuss 

opinions, and 

listen

to others point of view.  He loves to muse about design, the world, people, and how ridiculous yet amazing everything is.  He is still learning and will always continue to learn and grow and adapt to be more honest, inclusive, and responsible.
For more, please send him a note. Text or email!
fetchko27@gmail.com | (908) 938-7187